Colin Y.J. Chung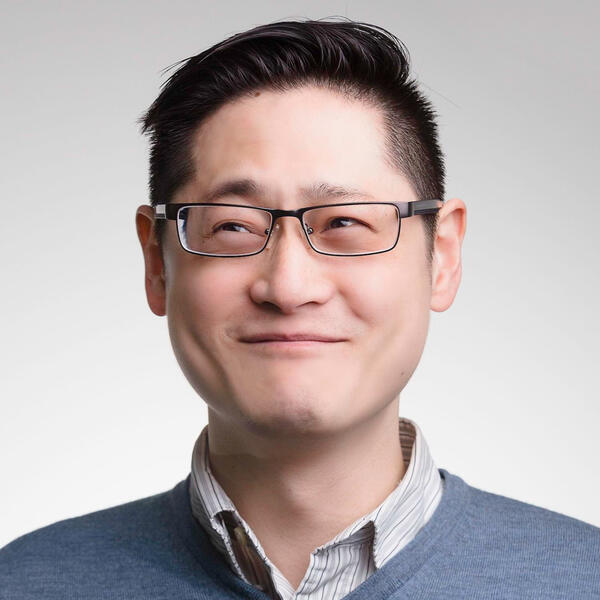 Hey, I'm Colin. I've hired, trained, mentored, copy-chief'd, and written direct response copy (DRC) for over 13 years.

Most of my work is with financial publishers, nutraceutical companies, and online educators. Some of my clients include Agora Financial, Truegenics, Pineapple, Reboot Marketing, and Jim Kwik.

Between 2014-2020, I was the primary coach for John Carlton's Simple Writing System, a cohort-based copywriting course. I've trained hundreds of business owners, entrepreneurs, and freelancers on how to write copy.

I've also recruited, built, and managed copy teams at five different companies. I'm currently the Director of Copy at a supplement company, and copy chief of multiple projects at my own agency, Plural Inc.

Sales letters, VSLs, and webinars I've written (and consulted on) have driven an estimated $250 million total in direct sales.

As your copy-consultant, I'm here to help you with building funnels, copy critiques, marketing operations (e.g. recruiting copy teams), training you (and/or your team) on copywriting, and overall direct response strategies.

I've also coached several copywriters to six-figure careers. One even became the CEO of a company, while another negotiated equity.

Book consulting time with me here.
---
"Colin is one of the first people I think of when I need help with copywriting. I've been working with him for over a decade now." - Jim Kwik

"Thank you Colin for your brilliant strategic mind, your amazing writing skills, your caring heart." - Christine Kloser

"He brings tremendous raw talent to the game." - John Carlton

"Thanks again for this extraordinary bit of craftsmanship. You're a master at what you do and I'm deeply appreciative of your generosity." - Gary Goldstein

"You are always a brain worth tapping into." - Brian Kurtz
How Can I Help?
Marketing Consulting
We jump on Zoom to talk. Here's the expertise I'm qualified to share with you:

• Direct response copy and funnel strategy
• Recruiting, training, and managing a copywriting team
• Building and scaling a direct response business
• Starting and running a freelancing business
• Decades of consuming and dissecting pop and geek culture
Live Copy Review & Coaching
You have a funnel (can be a sales letter, VSL, or webinar) or landing page. It's not converting as well as you'd like. We jump on Zoom for an hour, hit record, share screen, and I dissect it for you live and in person.

This call may also be used to help with writing copy that's in process or from scratch. We spend the hour strategizing, structuring, and writing copy live-in-person. It's fun. I promise.
Full Funnel Review
As above, but I do it on my own time. You get a full, in-depth 37-point analysis in a PDF with tons of comments in the sidebar. You can hire my agency to implement the suggested changes, or hand it off to another copywriter.

$2,500/review. Please email admin [at] pluralcopy [dot] com and include the following:

1. Your business name, address, phone, and email.
2. Transcript of your VSL/Webinar or sales letter in an attached Word document, or Google Doc link.

We will send you a Docusign agreement to sign, plus an invoice. We accept ACH and wire transfers for projects this size.
---
But wait, what if I need copy written? My agency, Plural Inc., provides copywriting services. Please contact us at admin [at] pluralcopy [dot] com for details.
Got Questions? Let's Talk.
Please feel free to email me at colin [at] pluralcopy [dot] com.

My Twitter DM is open.

You can also leave a voicemail at 604-282-3732 (CUBE SEA)